Welcome to the Relationship Blackbook Website! If you're new here and want to learn the 5 essential steps to attracting the RIGHT man for you, you'll want to read below.
The best way to get the best benefit from this website is to join my 10 Lessons on Men Mini Course, it will completely transform your relationships with men.
I also have 2 other courses that may fit your relationship situation better:
8 Lesson Course on How To Get Your Ex Back
6 Lesson Course on How to Revive and Repair a Struggling Relationship
About Me
Briefly, let me tell you a little bit about myself. I feel that it's important for you to know my background and beliefs before you take any advice from me.
My name is Robyn Lee and I have hosted a relationship/dating website for the past couple of years. The reason why so many women visit my website (close to 100,000 last month) for relationship advice is because I dig down deep to get the right answers.
I am not the woman who has always had guys around her adoring her. The reason I know so much about relationships and what things actually make them work is because I spent a large portion of my life making mistakes with men!
My huge turn around came when I stopped trying to "sell" men on all my great qualities. I was coming across as needy.  Shortly after that, I met a wonderful man at a grocery store; I affectionately call him "Prince Charming". Things just seemed to work for us and I wondered why after so many years of struggling I struck gold.
As I started my research on relationships, I realized that it was not by coincidence or accident that Prince Charming was in love with me and wanted to please me, it was actually small things I had done differently that set the stage for me to create a loving relationship.
5 Steps to Attracting the Right Man for You
1. You Have To Believe This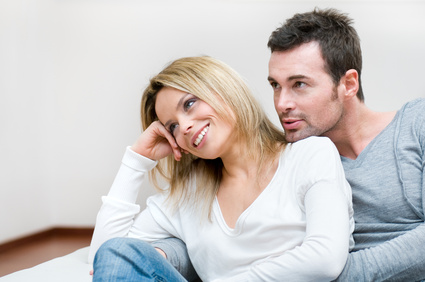 You have to believe that you will be in a loving relationship.
This may sound like a simple idea but it really has a huge effect on what type of man you meet.
Not to sound like a Disney movie, but this is absolutely true and very important if you want to attract the right man for you. Women who don't believe they will be in a good relationship or even worse believe there are no good men left often times end up with the jerks.
Why is this?
This is because your beliefs create your reality. Here's a quick example. I lived in the dorms most of my college years, but I always wanted to have an apartment. Many people that I knew were getting apartments all the time and I just didn't realize how they were doing it. I always BELIEVED that an apartment would be too expensive, so you know what? I never actually looked for an apartment. When I passed apartments I would stare and dream of being in one but I always would never get my hopes up too high because I knew I would never be able to afford one. It took a lot of convincing to get me to move into an apartment with a friend my senior year and even then I was scared every month that I wouldn't be able to put up my half of the rent. But when all things were added up, it was actually cheaper to live in that apartment that year then it was to be in the dorm. Do you see where I'm going with this?
If you don't believe you will be in a good relationship, you don't even try. If you don't believe there are any good men out there, even when one approaches you, you will scare him away because you will begin to treat him like he's a "bad guy".
What are your reasons for not believing you will be in a good relationship?
Do you believe that other women are smarter, prettier, or more outgoing than you? Do you feel that there's just something about you that men don't like? Do you believe
that you won't be able to compete because there are so many other women who have an advantage? Do you look at Facebook and get jealous and depressed when you see other people's profiles with pictures of their boyfriends/husbands and think you could never achieve something like that?
If any of this sounds like your thoughts, you will need to build your self-confidence to be effective in using a lot of techniques in this course.
Why is self confidence so important?
This is because it's the root of success not only in healthy relationships, but life situations also. When you feel good about yourself, not because of your accomplishments, what you have, or how much money you make, but because you know innately that you are deserving of great things,  it makes a difference in the way you talk and present yourself.
One of the most complete guides I have found on transforming yourself into a more confident person and eliminating self-doubt is Supreme Self Confidence.
2. Be Clear About What You Want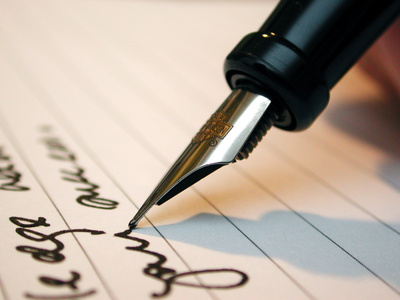 In order to attract the right man for you, you have to know what you want, right?
You might read in many places where you should create a list of what you want in a man. And you will hear relationship gurus argue as to whether it is really needed or not. My stance on this is that it is advantageous to know what you want. Why?
If you are not clear about what you want, it will be easy for a lot of men who are "not right" for you to creep through the crevices.
It's ok not to have a list of what you want in an ideal mate, but let's just say you are going to kiss a lot more frogs than a woman who has a clear image of what she wants. This is vitally important when you talk about issues that are important to you like religion or politics.
The way to create this list is completely up to you, it's actually pretty fun putting it together. But there are a few things I would suggest:
Don 't create the list with a certain man in mind. Your sheet of paper is a blank slate, put down what you want not what another person has. If not you could find yourself compromising on some things just so the person will make the list. That's cheating
Make sure you are writing down what YOU want. A lot of times when creating the list you may get caught up in thinking, "My mom would really like it if…" "My friend would never date someone if…" – Remove these thoughts from your head. This is about what you want. It may take some time to clear your head of a lot of the expectations others have for you but it will be worth it to create YOUR man list.
Have a top 3 – 5 qualities that you WILL NOT compromise on. If you know that you want your mate to be the same religion as you or have a love of music and this is extremely important, put these items at the top of the list. These are your heart items. Meaning that it would break your heart if you had to go through life with a person who didn't possess these qualities. These are the qualities that you will not compromise on no matter what, so make sure you are clear about them. You may also want to write a short reason why you will not compromise on these qualities as sometimes you may be in a situation where your "guy" possesses 90% of what you want but they are missing the top 2 qualities, so know what you want before you date.
Write in the positive: Write what you want instead of what you don't want. For instance, if you want a man who doesn't smoke. Put, "I want a man who is healthy" instead of "I don't want a man who smokes." This is because the brain has a hard time processing negatives, that's why sometimes you'll end up getting exactly what you don't want. I don't want to go in a huge discussion here but here's a quick example. Don't think about pink elephants, don't think about pink elephants. Now, what are you thinking about? – This is exactly how your brain works so you want to make sure your wants are in the positive. "I want a man who is faithful" is much better than "I don't want a man who cheats on me" – Get me?
3. Learn This
One of the most unfortunate things that can happen to you is that a man actually does "like you" but as you start dating or even before you start dating, he's turned off because you are making huge mistakes in your approach.
The right man can easily become a "jerk" because of you not understanding why he acts in a certain way.
For instance, you may go out on a date with a guy and have a really phenomenal evening.  And then…he doesn't call! What should you do? Your automatic response could be to give him a call yourself, which is not recommended or to get angry with him when he eventually does call you back which just pushes him farther away.
Or your boyfriend may feel really close to you and start to share his feelings with you or his frustrations and you discount them and tell him he should be more of a man or that he can handle it, he's strong. This is the wrong thing to do. This makes him close up to you and it will be difficult for him to open up again.
Don't worry if you have done this in the past. Life is a learning process. You will learn new ways to interact with men that make them do the things you desire. You will be amazed at how men react to you and how they want to be closer to you because you are one of he few women who "gets it".
A lot of the time break ups occur before and during a relationship not because two people are incompatible but because they failed to understand the differences between men and women.
It breaks my heart to know that many relationships could be saved just by understanding the differences between men and women. Not having the knowledge is like trying to bake a wedding cake without a recipe or a guide. Sure you could probably put something together, but you save a lot of time and frustration just by having the recipe. ..and you create a more delicious cake while you're at it.
A lot of times, you may not be in a relationship, not because a guy "doesn't like you". It may be because you made some common mistakes throughout the dating process that just turned him off. Once you learn the right way to date and be in a relationship, these mistakes are pretty easy to fix. And the lessons you learn will last you for a lifetime.
You want to get to the point where when a relationship doesn't work out you know it's because you didn't fit well together, not because there were mistakes made early on in the dating process.
Getting relationship advice from girlfriends or the media just doesn't work. You will need to have a dating and relationship guide that can walk you step by step through the dating and relationship process.
I found this in From Flirting to Forever (if you're single and wanting to date) and Men Made Easy (if you are in a relationship). Both of these guides are by Kara Oh. Not only are these guides super easy to understand, the techniques presented in both flat out work. I've seen positive results very quickly using these guides.
4. Attracting vs. Pursuing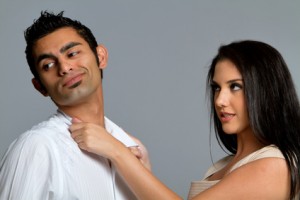 Attracting the right man for you is just that, attracting. You don't want to get caught up pursuing a man, no matter how great you think he is. Pursuing actually comes about from fear. Fear that you will never find the right man or that if you miss out on this chance, you will miss out on the love of your life.
Don't make the mistake of pursuing a man because you feel that he would "complete" you or that he is "the only one" for you. This frequently scares men off, even the ones that like you. You may feel the need to pursue because you feel it would be your only chance. But guess what? If it's your only chance, then it's his too, so let him get off his booty and ask you out. Capiche?
Attracting is much better, because it takes much less effort and it feels so much better because you know the guy actually desires you. You have to flirt to let a guy know you're interested. And by flirting I don't mean dressing in uncomfortable or inappropriate clothes or groping a man. — You may get a man this way, but let's just say it'll most likely be a short term romance.
I know flirting can be scary at times because you're putting yourself out there.  But you will have to learn how to do it effectively to attract the type of guys you want. Don't worry, I'm going to tell you about an easy flirting technique that you can implement without much effort that doesn't put you out there that much.
When flirting is done right there is not much you have to say or do. It's simple. My favorite flirting technique involves looking a guy in his eyes and giving him a warm smile. By doing this you are letting him know that you are interested and you are open to his advances. Most men have to be over 90% sure that you won't reject them in order for them to approach you. You have to give him the green light.
What if he doesn't smile back? Then that's fine. You haven't lost anything, you just smiled. You don't just have to smile at men you find attractive. You can smile at anyone. A man not smiling back doesn't mean he's not interested, he could be married or in a hurry or a number of other things. Don't be too hard on yourself when flirting.
Knowing how to flirt effectively is going to make a huge difference in how many men approach you, more than anything else. If you want an advanced flirting technique guide, From Flirting to Forever is one of the best. I've actually pulled this green light technique from the guide.
5. Have a full life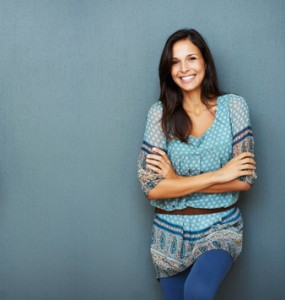 Being single only sucks when the only thing you have to do is sit around and think about being single.
Get up and get out. You don't have to have the schedule of Michelle Obama or Kim Kardashian, but make sure your life is full. Once you start filling your life with things you like to do, others will want to be a part of it.
Join volunteer activities and organizations that you enjoy but that also have a good representation of the opposite sex. This doesn't mean you should just join an organization if they have attractive men, but I do mean vary up the classes you enroll in and organizations you join so you get adequate face time with the opposite sex.
Men LOVE women, so if you have a full life and are constantly interacting with different people you are bound to meet some great guys.
Enjoying your life will attract the right man more than anything else. If you don't love your life, why would he want to be a part of it? You will want to fill your life with things you like to do, so your mind isn't consumed with trying to add a man to your life. When this happens you come off as being desperate which turns men off completely.
The more opportunities you have to do things you like to do whether it is play a sport, hanging out with friends, taking classes, the happier you are.
Happiness attracts men.
I hope you have found this post helpful. If you are not already a mini course subscriber, you will want to join my 10 lessons on men mini course now to get some advanced attraction techniques.