What the heck do thermostats and thermometers have to do with relationships?
Well you know that I often use analogies when I teach about relationships, but have I gone too far?
Let me explain.
A couple of weeks ago, I was talking to a friend of mine on Skype. As he received my phone call I waited for him to turn on his video.
And as I waited, I told him, "I'm not going to turn on my video unless you turn on yours" – Now I had a very good reason for this.
Personally, I just think it's weird if you're on Skype or video conferencing software and one person has on video while the other person doesn't. It just feels so Wizard of Ozish.
Remember when the lion, scarecrow, and tin man requested what they wanted from Oz, but they could never actually see Oz in person? That's how it feels for me. So I made a decision after a couple of weird phone conversations that it was video on for both parties or video off.
But what he said when he turned on his video made me think a little bit. He said so you are a thermometer instead of a thermostat?
I was a little confused at first until he explained what he meant.
"A thermometer adjusts to the temperature that is already in the room, while a thermostat sets the temperature."
So by waiting for him to turn on his video, I was acting as a thermometer and allowing him "the thermostat" to control the situation.
Although I could argue whether I was actually being a thermometer or thermostat in that particular situation, I realized his analogy could be applied to relationships.
How The Heck Does This Apply to Relationships?
As I've hosted this relationship website for over 3 years, I have found that most relationship problems that women have is because they are acting in "Thermometer" mode.
If you are a thermometer you are in reaction mode. This means that whatever a man does, you always react to it.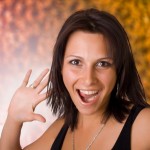 He didn't call, so you react to it, your temperature is now hot, you start to wonder why he isn't calling you.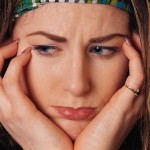 He called, so you react to it, your temperature is now cool, because at least now you know he was thinking enough about you to call.
He looked at another woman, so you react to it, your temperature is now hot, because you start to feel insecure.
He asks you out on a date, so you react to it, your temperature is now cool, because you start thinking about how much he likes you.
He ignores you, so you react to it, your temperature is now hot, because you start to wonder what is going on with him.
He starts to show how much he likes you at first and then doesn't contact you for two weeks, so you react to it, you are now hot, because you are trying to figure out what you did to make him act in this way.
He buys you flowers, so you react to it, your temperature is now cool, because obviously he likes you.
Do you see yourself in these statements?
Then you are a thermometer. And let me tell you it doesn't feel very good to be a thermometer. You feel frustrated, out of control, and angry when the temperature isn't right.
You constantly are experiencing highs and lows. You are happy when he (the thermostat) does something that shows he likes you, but then when he pulls away a bit, you become sad and wonder what you did wrong.
The life of a thermometer is not a very happy one, because you are not in control of the situation. And when you lose control, you act in a frenzy and do some silly things that causes a man to think you're "crazy".
Can I be honest with you?
Being a thermometer SUCKS!
Whatever the Thermostat (your love interest) does, you are always in reaction mode. This means you are waiting for his calls, you are canceling things you have going on in your life because he asks you out, or you are thinking about him constantly, affecting your quality of life.
And if you are already in a relationship, you are pacing yourself on his timing and what he does, always reacting to his actions.
Alright I get it, I don't want to be a thermometer anymore, how do I become a thermostat?
Being a thermostat requires a constant commitment to yourself.
Women who are thermostats set the temperature for relationships and in turn men become the thermometer wanting to raise their temperature to the occasion (alright that's really corny- but it's true).
How would you like for him to be the one trying to figure out how he can go out with you or how he can meet you, instead of the other way around?
How would you like for him to be the one trying to figure out when he can spend time with you?
How would you like to know how you can finally RELAX when it comes to relationships?
This is what you will need to do.
It's really simple but for some reason it's hard for a lot of women to implement. Here's what I want you to do to get to thermostat status.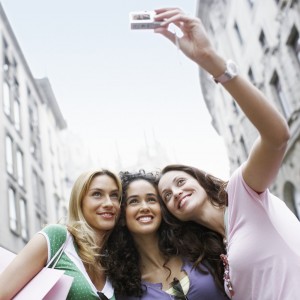 Focus on Yourself. Love Yourself. Enjoy What is Going On In Your Life.
What does focusing on yourself mean?
This means that you are working your plan for your life and not "reacting" to every situation that comes up with your man.
This means you have a full life. You join clubs, you work out, you have lunch dates or dinner dates with your friends, you do what you like to do.
For some reason, this attracts men better than any tip or technique I can give.
When you have a genuine love for yourself and your life, you become the thermostat. People, not just men, want to be around you.
Here's my promise:
If you start focusing on yourself and leave all the "man drama" alone, you will find not only will you be happier, but you will find that men take more interest in you.
But there's one caveat.
You have to do this for you. It shouldn't be that you are focusing on yourself, just so you can get his attention. This does not work. People see right through it.
The Wrong Way to Become A Thermostat
Alright I got it Robyn, I'm going to be the thermostat and take control. I'm going to walk up to him and take control of the situation and tell him what I want!
NO! NO! and NO!
When you are being the thermostat the right way, there is no need to tell a man what you want, he will know from your actions and your attitude.
The thermostat never tells the thermometer that it is changing the temperature. The thermometer does it gradually as the thermostat changes. Got it?
Making the Choice Everyday to Be a Thermostat.
If you've been a thermometer for a long time, it may be difficult for you to just switch it off just like that. That's why I constantly try to teach the value of continued education. Make sure you are reading and listening to GREAT material that will enhance your relationships and your life.
This does not mean, celebrity blogs or women's magazines. Often times, they just perpetuate the feelings of scarcity and make you feel worse about yourself. I like "US Weekly" and other celeb magazines just as much as the next person, but it does NOTHING to elevate me to be where I want to be.
If you want to learn how to become the thermostat and have fun doing it, I'm recommending Get A Guy Guide. I've read it cover to cover and I have to say that it is the BEST step by step guide on how to use the power of loving yourself and focusing on your desires to get the man you want. It's over 200 pages of instruction.
If you want me to send you the Table of Contents plus tell you about some bonuses they are giving away with the guide – you can email me at robyn[at]relationshipblackbook.com. If you are tired of reacting to a man's actions, this is the best guide I can recommend.
Wishing you the best in love and life,
Robyn Lee
If you want a great monthly series on not only changing your relationships but your life, I'm recommending that you check out Amazing Self for some awesome resources. They're actually giving away a 33 page report on "How to Be Happier, Wealthier, and Have More People Like You" for a short period of time. One of the authors is actually a mentor of mine!
You can get the free report here:
Like This Post? Join my 10 Lesson Mini Course On Men