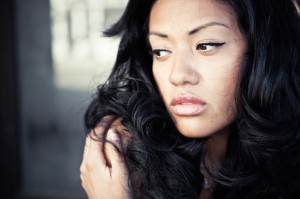 I sent you an email yesterday talking about "BTA" relationships and how you can take steps to getting out of a "BTA" relationship or never ending up in one in the first place.
Today, I'm going to give you an easy fix to changing your default setting.
What is a default setting?
It's where your mind wonders when you stop educating yourself or no one is telling you the right information (if you are a little confused, read about "BTA" relationships on my blog).
Quick Example:
Alright, so you start reading my emails and reading some of my recommended programs that give you the correct information on relationships. You start to feel really good about yourself and are making some changes in your relationships. You even start seeing positive results. Everything seems to be going perfect, then…something bad happens.
Maybe he doesn't call. He stands you up. He doesn't do what you expected him to do. You found out he's seeing other women.
Alright, so here's where the rubber meets the road. What are you thinking?
If you start to blame others and talk about how relationship help doesn't work and all men are horrible – - That is your default setting and those are your deep beliefs.
That is why it is so important that UNTIL your default setting is "There are still good men out there even if it didn't work out with him" or "What can I learn from this situation that will help me in future relationships?" you have to have CONTINUOUS education and constant reminders that you WILL be in a great relationship with the man you desire.
Click Here for the Video Presentation "Girl Gets Ring"
I recommended you watch Girl Gets Ring yesterday, a video by T.W. Jackson, who coined the "BTA" phrase. I wanted you to watch the video so you can get a valuable pieces of information that will help you with relationship education.
I would just tell you the major tip in the video, but unless you watch the full video, you won't know WHY the tip works.
What can you do right now to start changing your "default setting"?
The beautiful thing about this technique is that it works with ANY area of your life and it's really easy to implement.
If you don't have people speaking positive things about relationships in your life, I want YOU to be that person.
Here's how you do it:
You write down what you desire or your new positive belief. For example, if you want to believe that there are a lot of good men out there who desire you, I want you to write down this statement:
"There are plenty of good men who desire me and want to be in a healthy relationship with me"
If you haven't had this experience before, you might think that this is crazy to say. But that's just because you've been believing something different for so many years.
So once you write down the 3 – 5 things that you desire, start speaking them to yourself.
Read them when you get up in the morning. Say them while you are driving.
Here's what will happen:
You will start believing them yourself. Your default setting will start to be those same desires or affirmations that you have been speaking in your life.
Your words will begin to mimic your thoughts and you will start to act in a way that make those desires true. Whew! That was a mouthful – but it absolutely works.
Wanting you to succeed in relationships and life,
Robyn Lee
Are you on Facebook? Like my fan page for updates to my blog.