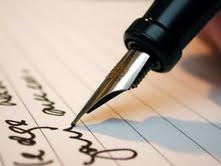 Welcome to relationshipblackbook.com. I am Robyn Lee and I advise women on how to have great relationships with men.
I am excited to announce that I added a new feature to the webblog entitled, Dear Robyn. This is where you can get personal advice from me based on your love situation.
I will be posting letters and answers (anonymous) throughout the week.  Here is an example of a recent post, He Doesn't Want To Get In A Relationship
If you are interested in receiving advice about your love topic you should email me. I will contact you regarding whether your letter has been chosen to appear on relationshipblackbook.com
Send a direct email to robyn@relationshipblackbook.com
Looking forward to helping with you with your most frustrating love situations.