Get Your FREE 10 Lesson E Course Now! It's Absolutely Free.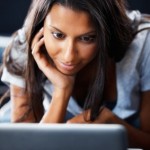 Over the next 2 weeks you will discover:
The #1 Essential Thing That A Man Needs From A Woman…If He Does Not Have This, The Relationship Will ALWAYS Fail

Three Qualities Most Women Possess That Are Extremely Effective In Attracting Men But ONLY 10% Use

Three Reasons Why Nice Men Don't Call Back…The Answer Will Surprise You

Why You Should Never Pursue Him & 2 Extremely Effective Techniques You Can Use To Get Him To Approach You

Three Ways You Can Tell If He is Interested (He Will Always Do These 3 Things…It Never Fails)

How To Use This One Special Skill Effectively So You Can Pick & Choose What Men You Want
Simply Enter Your Name & Email Address Below, then click on the "Sign Up Now!" button at the bottom of the page. You will receive your first email in the 10 lesson ecourse right away.