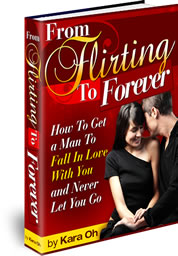 Rarely, if ever do I say bad things about people especially on my website where thousands of people can view the information.
I'm a motivator, a teacher, a supporter and definitely not a destructive person.
But this needs to be said…
Women who don't educate themselves on relationships will almost ALWAYS fail in them.

It's funny because several years back I was single and clueless about relationships. I remember my first heart break, his name was Mike.
I remember lying in bed and asking God why did heartbreak have to hurt so bad. I didn't know why God would want women to go through this type of pain.
I soon realized that I had put myself through this pain, but not before I had another major heartbreak and 15 extra pounds to go with it.
Fast forward to today, I am in a healthy, happy relationship with my Prince Charming who adores me and just a moment ago when he was taking care of some personal business for me, the operator asked him on the phone his relationship to me and he smiled when he said "She's my girlfriend". And we didn't just meet either.
This type of relationship is available and plentiful for ANY woman. I am not special. I have just educated myself on relationships and men.
And even when I mess up with him, I am able to get right back on track because I know where I went wrong.
It's like driving and getting a flat tire, you can get back on track because you KNOW what's wrong.
But what about when the problem isn't so obvious. That's when it HURTS. And it hurts bad because you don't know what the heck is wrong, let alone how to fix it.
And when you're dealing with a car you actually have a better chance of resolving an issue because hopefully you go to an expert on the situation, your mechanic.
But a lot of times with women, instead of learning from an expert, we talk to our friends who don't know a hill of beans about relationships either.
Can you say digging a deeper hole?
This man thing does not have to be rocket science. Men are actually pretty simple and easy to understand once you have learned about yourself and once you are educated on men.
I LOVE Kara Oh's book From Flirting To Forever because it gives you the necessary education on men and how to be successful in creating long term attraction with them.
And you have to understand men to make any real difference in your relationships with them.
Kara's flirting guide includes over 25 secrets you need to know about men and how you can use these to your advantage to create long term attraction so you aren't just meeting losers who want to "hit it and quit it".
It really sucks to be in the dating game and playing by hit or miss, Kara's guide helps you create a detailed action plan so you are not wasting precious dating time with players or men who have trouble committing, you will be able to recognize the traits of these men and run fast .

Here's a rundown of what is inside Kara Oh's flirting guide:
• The problem why men and women have a tough time communicating with each other
• How to undo damaging thoughts you've had about men in the past
• How attracting the man who will complement you perfectly is a learned skill
• Full lessons on what exactly you should do to get his attention even when there are tons of other beautiful women in the room
• How to flirt on facebook and online
• Over 10 Flirting Exercises…
So if you are ready to commit to something different and change the way relationships have been going for you, I highly, highly recommend From Flirting To Forever. It will make an amazing difference in your life.
If you feel you need to get your mind right first before learning about men, read GET A GUY GUIDE (another one of my favorites) first, this guide is great for women who want to learn more about how to change their relationships with men by changing themselves first.