5 Ridiculously Simple Ways To Attract Any Guy You Want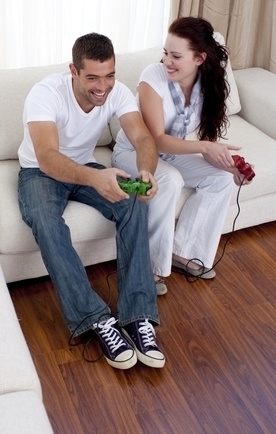 Does it seem that every unattractive woman on earth has attracted her man and you haven't?
That's the exact same way I felt a few years ago!  It was actually 90% my fault why I wasn't in the type of relationship I wanted. I was missing 5 key components that are vital in attracting the guy you want. I'm going to share those 5 components with you in this post and I want you to really think about whether you are exhibiting all five.
Note: Actually, it's not all that difficult to attract a guy. Guys love women so there will always be someone who wants you. But will you want him? If you want something different than most women and actually date the type of man you want, you have to prepare. You have to know what you want and you have to know what to do and say once you meet the man so that you can build a strong foundation for a relationship. I am recommending that you visit my advanced attraction techniques web page if you want planned instruction on how to do this effectively. It's an awesome resource and I'm so glad I'm able to share this information with you today that will change your dating life completely.
How to Attract Guys:
If You Ain't Got This, You Won't Get Him!
In order to effectively learn how to attract guys, you have to have self-confidence. If you don't believe in your talents and abilities who else will? Once you are excited about your future and the goals you have set for yourself and you are grateful for your past achievements you will notice that both men and women will want to keep you in their company. It's something about a confident person that many people can't resist. Even worse, a man will prey on a woman who doesn't have confidence, he will use that to his advantage. He'll date you but he'll take advantage of your low self confidence. So if you don't have it now, it is necessary to get it BEFORE you attract any guy.

MEGA TIP: You can quickly increase your self confidence by dressing comfortably but appropriately for events and outings, looking in the mirror and saying positive things to yourself, acknowledging and writing down your accomplishments, no matter how small.
Who The Heck Are You?

Determine who you are and don't lose yourself when you get in a relationship. This is an important step because often times women lose a sense of themselves when looking for a relationship or in a relationship. What do you like to do? Write it down. Make sure that you periodically take a look at the list and make sure you are still enjoying what you like to do as well as making strides towards your goals while looking for and while you are in a relationship. A happier you makes for a dynamic relationship.
Can I Please Take Your Order?

Know what you want. It's nothing worse than going through a drive through line and not knowing what you want, most of the times you end up getting something that isn't good for you and that is a rushed decision. Have you ever gone to the grocery store without a list? If you have, you know that it is not the best idea because you are constantly buying things that you don't need or getting something that turns out not to be the best thing for you. (Think the big chocolate cake in the bakery instead of the fruit needed to make the fruit salad.) So the first step is to make your list and check it twice.
This is the most important step because chances are you will be approached several times and not just by Mr. Right. Write down your must haves and your nice to haves and take it into account when you are having your initial conversations with your prospects.

Work it Girl!

If you want to know how to attract guys you have to get away from your comfort zone. Obviously what you have been doing has not been working so far so let's start to venture to other places. You can pretty much meet a guy anywhere but it is important to remember that where you meet your guy can say a lot about his intentions. For instance, if you meet him at a club or bar, he might just want to party. If the club or bar is a regular activity of his he might not be willing to give it up just yet for a relationship.
Are you ready?

It's best to be ready at any moment. When attracting men, there are many places where men approach women. You could meet your match at a department store whilst shopping or at the gym while working out. While it is nearly impossible to look your best every moment of everyday anticipating the right man, you can take certain steps to show you take pride in your appearance.
Like this post? Check out my advanced attraction techniques.