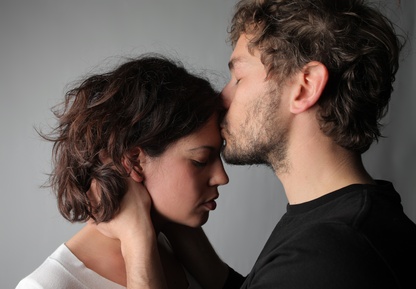 How do you know if it is a good idea to get your ex back?
Let me be honest with you. Sometimes it's a blessing in disguise that he left or that you dumped him. He just wasn't good for you but you were too scared to break it off fearing that you would be alone or that you wouldn't find someone else. Fooling yourself into thinking he was "the one" even though he mistreated you, constantly cheated on you or just wasn't a good team member (supporter of you).
If you are having trouble determining whether you actually want him back, join my 8 lesson mini course on how to get your ex back, the first lesson, "Is Your Relationship Worth Saving?" speaks volumes.
Here's 3 questions to ask yourself to see if it's really right to get back with your ex:
Were you and your ex really good together?
Don't fool yourself now!  If you know that your relationship was NEVER easy and it was like work everyday, you might not want to invest in getting him back.
Did your ex support your goals in life?
This means that he was a good team member and wanted you to succeed. Be wary of relationships when your ex "hates" on you and "mean mugs" (giving you an angry look) you when you achieve something. You want him to be just as happy or more happy for you than you are.
Did your ex treat you well?
This kind of goes hand in had with questions 1 and 2 but I want to dwelve a little bit deeper now. How did your ex make you feel? Was he physically abusive? Did he tear you down with his words? Has he called you out of your name? Has he talked about you behind your back? Did he treat you differently in private than in public? (meaning was he really sweet to you when you were alone together, but when you were in public he acted like he barely knew you OR was he really nice to you in front of your family and friends and then treated you bad when the two of you were alone?)
These are all things you have to think about when deciding whether to get back with your ex.
If you are wanting to get back with your ex, join my 8 lesson mini course on how to get your ex back effectively.
3 Things You Can Do Right Now To Get Him Back
1. Calling, Texting, Emailing (Nope, can't do it)
This is a huge mistake that many women make. We are sometimes guilty of working from our emotions and not thinking logically. Let me explain. When you break up you may want to call, text, or email him to let him know what a big mistake he made or even to let him have it and let him know you've already moved on. HUGE MISTAKE.
Here is something that is not only going to help you with your ex, but for the rest of your life:
Just because your emotions say to do it doesn't mean that it should be done.
Read that again, because a lot of times even during dating, we can do some crazy things. "I just felt he was "the one" and I had to tell him how I felt even though we've only talked twice." This gets women in more trouble than anything else.
So hold back your emotions and put on your "game heels" – never heard that before in my life – just made it up. But you know what I'm talking about, let's think about this thing.
There is one caveat with contacting your ex. If you understand how to do it the right way, it can actually help to contact your ex. Here are two programs I recommend that help you learn the right ways to do it to be most effective.
1. Ex Recovery System by Ashley Kay
2. Text Back Your Ex by Michael Fiore
Don't Be THAT Girl
2. Are you OK with the breakup?
Of course you're not, then otherwise you wouldn't be reading this. But does he have to know that? Nope.
Think about it, if you aren't constantly calling him, texting him or emailing him, he has NO CLUE what you are doing.
This is a good thing. Have you already moved on? Are you out with the girls on the prowl? Did you already have a back up boo ready? He has no freakin' clue and this works to your advantage.
BUT if you are constantly contacting him, he knows exactly what you are doing: Sitting at home on your butt, thinking about him and contacting him. You've showed all your cards:(
3. Think Differently
When dealing with a breakup, you may feel that he is "the only one" for you. But you have to get yourself thinking that maybe there are other people out there that you would be compatible with. You aren't throwing the idea of getting back together with him away you are just opening your mind up to the possibility that you could get along with another person.
Why the heck would I do that Robyn?
This is so you don't operate from fear, which is the worst thing. If you feel you have other options, you aren't hounding on the door of the one option. You can relax a bit. Think about if you are only applying for one job vs. applying for several. You know that you might work one place or you may work another. It's just puts your mind more at ease and helps you get ready to get your ex back.
So what if I've already made all these mistakes?
It's ok if you've made these mistakes, you just need to do things differently now. Join my 8 lesson course on getting your ex back to learn how to do it right.