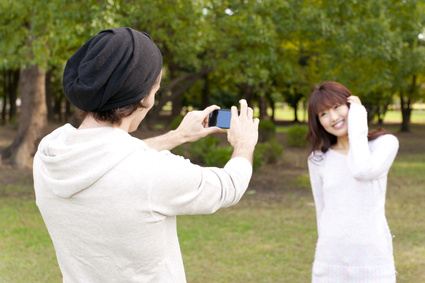 Welcome to lesson 3 of Relationship Blackbook's Mini Course!
It's time to discuss how you can tell for sure if a man is interested in you. This is going to be very important because you don't want to waste your time and your heart on men who have no interest in getting in a relationship with you.
If a man has a HIGH interest in you, there are certain things he will do to show his interest.
In this email, I'm going to be discussing these things with you, but be sure to read the next 4 lessons because these are going to discuss techniques and ideas you should be familiar with to keep that interest going.
A lot of times I receive emails from women complaining about how a man was interested at first and then he lost interest and didn't do the things that he did when they first met. This could be because of a variety of reasons, but most commonly it's because the woman has reversed the roles and has now become the pursuer (not a good idea).
If you have found this to be your situation currently or in the past, I encourage you to visit Kara Oh's From Flirting to Forever website, she has a flirting guide that shows you exactly what you need to be doing to keep a man's interest BEYOND the first couple of dates.
Now, if you have been pursuing men in the past and initiating contact regularly, don't worry – it's not a matter of life or death! But definitely try to understand the following things a man WILL do if he is interested in you.
How to Tell If He Is Interested
1. He'll make dates with you.
If a man is into you, he assumes other men will be as well. He doesn't want to lose out to another man. So he's going to want to tie up your time. This is why you don't become completely available. Stay busy, date other men, and don't sit around waiting for his call, text or email. This alone could cause him to lose interest!
2. He'll wait to have sex with you.
This doesn't just happen automatically. If you are dating a man, he most likely is physically attracted to you and will want to be intimate with you. But the difference between men that want long term relationships and those who are just there for the physical is that men who want a real relationship will wait.
They will be willing to wait until you both have a commitment. This means you are both exclusive and not dating OR having sex with other people.
Having sex without a commitment is a dead end road. It's like inviting a friend on a exotic trip, paying for their airfare and hotel as well as food — and then expecting them to pay their half — when you didn't mention to them that you intended on having them pay half.
One of two things happens, either the friend pays and resents you — or you never hear from the friend again.
3. He'll introduce you to his friends and family.
Within the first two months you should expect to meet his inner circle. Maybe not his family right away, but definitely his friends. If he's not willing to include you in his full life, he's just dating you for the time being.
Some of you may not have reached the point of initial dating yet and want to know what a new "love interest" will do when they are interested. Check out this article on my website for what men do when they are INITIALLY interested, Signs That He Likes You.
But also keep in mind, that the thing that most men will do when they are interested is ASK YOU OUT! So if he hasn't done that – I'm not going to say he isn't interested, but his interest is not as high.
Next lesson we'll be discussing one thing you should never do in dating situations, which a lot of women make the mistake of doing and why my grandma flat out lied to me! Stick around for this lesson, you won't want to miss it.
Until then, happy dating!
Best,
Robyn
Are you on Facebook? Like my fan page for updates to my blog.