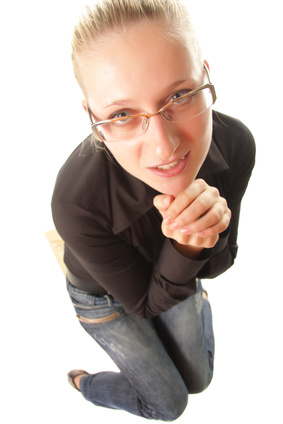 I'm just going to say it, there are TWO man repellents that you want to absolutely avoid.
One is neediness and the other one I'll mention towards the end of this email. Sometimes they go hand in hand but at other times, you will be able to read the descriptions and realize that one is MORE of a challenge for you than the other.
Sometimes you may not even know that you giving off these energies! Women usually give off these energies more than men, but men are guilty of doing it too.
Man Repellent #1: Why neediness acts as a man repellent
The reason neediness is so much of a repellent is because every cell of our bodies, deep within our DNA, is set to avoid danger.
When someone is needy, it feels like danger to our unconscious mind so we react at an instinctual level, making us want to leave the situation or protect ourselves from the person that wants to drain the "lifeblood" out of us.
A needy person requires work on our part and it feels like it won't be an even exchange, that everything will need to go into keeping this person happy, or financially secure, or whatever it is they're searching for.
Men feel that needy women will be a burden…and that's true.
Have you ever been around a needy person, like someone you meet at a party and you instantly know they're trying too hard? Doesn't it feel like they're trying to suck the energy right out of you? Yep, that's what neediness feels like.
Somehow, we can sense that no matter what we might do, this needy person will always stay needy. "No thanks" to that…
Man Repellent #2: Being desperate? An even bigger turn off. Plus it ensures that whatever it is you really really want will be further from your reach.
So that's why belief that there are plenty of good men available is so important. And not only available but available to you!
I want you to picture this:
You're at a party and you haven't eaten for a while. The hostess starts to bring out 1 medium pizza for all the 24 attendees there. How does it make you feel?
You probably feel like you have to fight your way to the front to get a slice. You start acting really weird and fearful that you won't be able to eat at the party. And people can sense you being tense.
Now picture that the hostess brings out several pizzas, plenty for now and plenty for later.
You have no doubt in your mind that you will get a slice of pizza. It makes it a lot easier to wait in line for your slice. You aren't stressed, you aren't worried, because you know ultimately you are going to get what you want.
And that's what makes the difference, believing that you will eventually have the relationship you want.
When you have a calm, cool attitude about relationships and KNOW you will EVENTUALLY get what you want, more men are attracted to you.
But if you operate from a feeling of scarcity, that there aren't enough good men, you are communicating that to men, and they really feel that obvious desperate vibe.
Stop the worry and stop the stress.
If you feel that you are having a tough time with believing there are enough good men and want a program that is going to help you not only have stronger belief but become the woman that men gravitate towards, I'm recommending Get A Guy Guide. You can purchase it from the Get A Guy Guide website.
Not to oversell this program, but if you want to change from being the woman who always seeks out men to the woman who has men seeking you out, this program is awesome. It really over delivers.
Believe and you shall receive!:)
Wishing you the best with love,
Robyn
Are you on Facebook? Like my fan page for updates to my blog.