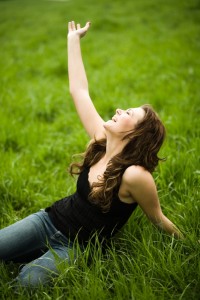 I just wanted to share with you this quick tip with you that is really effective in resetting your relationship. I'm going to explain later how exactly it works and your mindset while using it.
This is highly effective on men, but I wouldn't suggest using it in your relationships with women, it usually has the opposite effect.
It's kind of like the secret James Scott shares in his video Guy Magnet, which is highly effective by the way. But if you watched the video you know that if you use this secret too much, it can have the "Girl Who Cried Wolf" effect.
So along with the tips that you learn from James Scott, you want to keep this one in your arsenal.
I named it "The Man Reset Button".
A lot of times in relationships and dating, you find that a man is really interested in you at first and then he starts to pull back. It seems that this happens at the height of your relationship, so it really sucks! Even if you've been dating him for a while, sometimes men pull back, and it seems that it is for no apparent reason.
As a woman, you may naturally want to question him and ask him about the relationship and where he feels the relationship is headed, big no no. Or you may even want to exert more effort to show him that you really care about him. And if you've done the latter, you know this just makes him pull farther away.
But the MOST effective thing you can do in these situations is to just STOP.
What the heck do I mean STOP?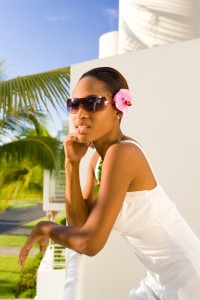 I mean that you have to just stop what you are doing, and press the reset button. Where's the reset button? The reset button is when you REFOCUS your life back on you.
You may never know the exact reason why he pulls back and chances are neither does he. But focusing on what you did wrong or trying to show him you really like him is INEFFECTIVE. Trust me, I've tried it for years and it doesn't work.
What IS effective is not contacting him. I know what you are thinking. But if I don't contact him, what if he never calls me back or thinks I have lost interest? Alright, I really want you to think about this question. Where in this question does it show YOUR value at all? You've just put him on a pedestal.
 Watch James Scott's Video On Effective Dating and Relationships
You've actually put yourself in chasing mode. What you should be thinking about is how wonderful a person you are and how awesome you are. Love yourself. If he can't see that through all your love and care you showed him, does he really deserve to be a part of your life?
Start being more selective and allow him to see that you have value as well.
So here's all you need to do:
Stop calling him or contacting him and focus on yourself. It may be hard the first couple of days, but once you get past the initial feeling of loss; you will enjoy refocusing your life on yourself.
And if you refocus on yourself properly, you will find you won't even care if he calls back or not. But chances are, if you are doing this right, you'll get a call.
Watch James Scott Video with His Secret Tip To Get Him To Call Back 
Robyn
P.S. If you are interested in learning more tips on how to navigate through relationships with men effectively, I recommend watching James Scott's video presentation on his website.