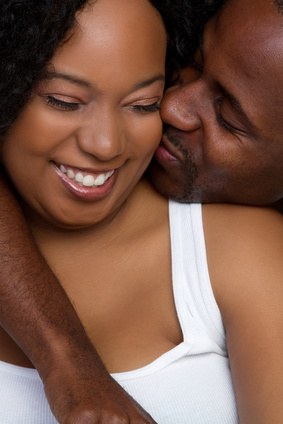 by Robyn Lee
I hate waiting.
Because honestly if you had a choice of whether you could get what you wanted now or later, which one would you choose?
If you could choose whether you could have your ideal man now or later, which one would it be?
I get it, it gets pretty lonely out there and it's nice to have someone to cuddle with, especially when it gets a little bit colder outside, I'm in the Midwest, brrrrrrr….
But a lot of times by being impatient, you really screw yourself over — I did.
Let me explain.
Even though I know the power of waiting and being patient, time and time again I still find myself making silly mistakes that cost me a lot of money, a lot of time, or a lot of grief.
The latest was with my computer.
There was a particular Windows Service Pack update that you MUST leave your computer on for in order for it to install properly.
Instead of letting the update go all the way through, I impatiently turned off my laptop so I could go out and work.
Here's the funny thing about it.
My laptop went on working fine, with just a few "minor" issues like not being able to print, or not being able to uninstall programs or my computer blacking out when I wanted to install a program. (Notice how easy it is to ignore the big things that go wrong with computers or even…the wrong relationships).
Finally, my computer went completely out on me.
What hurt the most was knowing, had I waited 15 more minutes for the update to install, I would have saved all my information on my computer and saved a whole lot of money.
Are you like me? Are you wanting things right now?
Maybe it's not being impatient during a Windows update, but maybe you want to be in a relationship…Right Now!
You probably wouldn't believe how many emails I get from women telling me that they can't wait for a guy to ask them out so they are going to take matters into their own hands.
I kind of wince when I read these emails because I know they are making a huge mistake.
Not only because I have read and invested in tons of relationship guides and programs but because, I've tried it before!
And drum roll please…It absolutely doesn't work.
You may be fine for a while, just like my computer, but soon things start breaking down in your relationship or interactions (which you might ignore, as I did).
And eventually, the big crash. Everything falls apart and you start to realize you were better off if you didn't push things to go your way.
Yes, I admit it waiting sucks sometimes. But there are a couple of reasons I feel that you should absolutely wait on the guy who is right for you.
Have you had this feeling before?
You've probably heard me say this before, but being pursued by a man is not like any other feeling you can have (not being stalked but pursued).
If you've had it before you know!
Allow him to compete for your attention. Don't make it so easy for him. You are valuable too.
When you take matters in your own hands and ask him out or throw yourself over him, not only are you saying to him that he doesn't have to work for you, he loses interest also, because he doesn't have to work for you.
Note: If you want to learn how to get him to notice you without throwing yourself at him or being too obvious, read my post on Flirting with Men.
It's similar to him saving up for a big gaming system for months. And then finally getting it. When you are invested in something, you tend to treat it better.
When he's invested his money in this gaming system, he makes sure that no one misuses it and plus he spends a lot of time with it.
When you get something for free, sometimes you just don't value it as much as something you spent your hard earned money on or something that took you a lot of time to get.
By allowing him to pursue you, you are putting insurance on your relationship. He will want to stay even when times get tough because he invested a lot of time and energy getting you in the first place.
If it was easy to get you and you were already there, what incentive does he have to stay…you will just as easily come back to him.
But if he had to work for you, he has placed a high value on you and won't run when things get tough or you make a few mistakes.
What do you think? Do you feel waiting is worth it or should you just go after what you want?