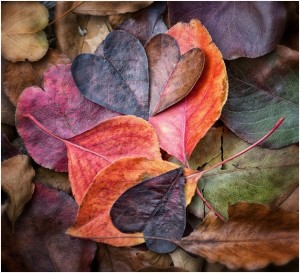 When I was in high school, I fell in love with a guy that didn't even notice me. I don't even believe he knew that I went to the same school.
So me being a "go getter", I decided to help him notice me, and the aftermath of those awkward interactions is what actually started me on the road to understanding what truly makes a man fall in love.
Years later when I met my husband, I did things very different.
If you had told me then that these would be the things that would cause him to fall in love, I wouldn't have believed you. I lived in this false reality of treating other people the way you want to be treated.
But before you jump on me for challenging this commonly held belief, let me ask you a question:
Would you rather be treated the way someone would treat themselves
OR
would you prefer for someone to treat you the way YOU want to be treated?

While you are pondering the answer to this question, I want to share with you my first serious blunder when I attempted to make someone fall in love with me.
Back in high school when I fell in love with this guy I thought was amazing, I did a really silly thing. It didn't seem bad when I was doing it (it never does), but looking back on it with experienced eyes, I wish I could have tackled myself to stop myself from doing it.
Here's what happened: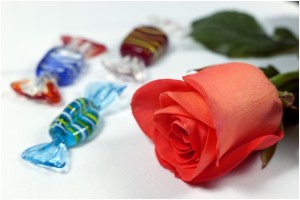 Every Valentine's Day my school offered a Valentine's Day package including candy and a flower that you could give to a significant other or a crush. So I thought this was the perfect opportunity to let the guy know that I was head over heels in love with him.
Let's just say things didn't end well for me.
This poor guy didn't want to flat out hurt my feelings and tell me to get lost but it was a year full of awkward interactions.
And if that wasn't enough, he ended up going to the SAME college. So lucky me, I got 4 more years of awkwardness and the reminder to never do things the same way again.
So what actually makes a man fall in love? What did I do differently when I met my husband?
Here's how to make any man fall in love:
1. Love This Person First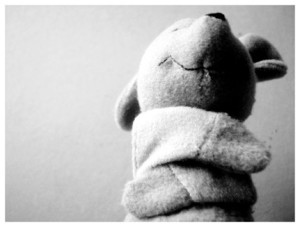 Now I know you may think this isn't worth listing as a strategy, but this is actually the most important one. Usually the best strategies are the ones that aren't too sexy. If you don't love this person first, you should not be attempting to attract or make anyone fall in love with you.
This is how people get into abusive relationships. You are going to attract a person that supports your views of yourself, so you have to love yourself first.
Believe me, if you are not in a good place with yourself, now is not the time to use the next two strategies. Focus on the relationship with yourself and then when you are positive about yourself, that's when you can start making a guy fall in love.
Sometimes it can be difficult to see how amazing you are when you are hearing things to the contrary. If this is the case with you and you are attempting to attract the man of your dreams, as have I, I would suggest starting with the Get A Great Guy Guide. It focuses on loving yourself first and slowly getting you into attraction techniques that work in attracting your soul mate.
2. Focus on Men Who Have This Quality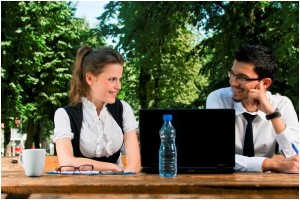 Once you fully love yourself, it's time to move on to a specific type of man. Not every man is going to fall in love, but if you focus on men who are attracted to you, your chances increase dramatically.

Does the man you want to fall in love believe that you are attractive? Now before you say that I am being very shallow, I want you to understand how attraction works for men.
Men are attracted to a woman's beauty. This doesn't mean that you have to look like a supermodel.
Lucky for me and millions of other women, men find different sizes and body types attractive.
In contrast, women are more attracted by how a man makes her feel. So if a man makes a woman feel amazing and beautiful, many women won't fault him for not being as attractive, lucky for many men out there :-).
But with men, it's a bit different, physical attraction definitely matters. But don't fret if he isn't automatically giving you googly eyes. Some guys are shy and some are hesitant to approach women who they aren't sure will be receptive to it.
Here are a few things you can do to help him to notice you at your best self: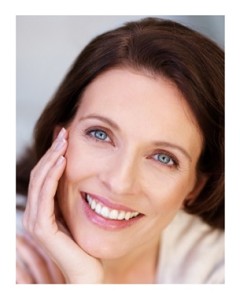 1. Smile – Men love a women who smile. A warm smile can make a man notice you who hasn't paid attention to you before. There's a way that you can do this to really hook him that I share with my free attraction mini course subscribers (you can sign up at the bottom of this page), along with other attraction strategies.
In fact smiling is so effective with men, that if you are a sales person, smiling the right way with men can cause you to significantly increase your sales rate. When I was at lunch with a friend I was floored by the things she was able to accomplish just with a smile; free office space, placement of her product in a major store, and even a free coveted parking spot for her advertising vehicle.
She understands the power of a smile!
2. Ask him to do something for you – This is a one of those things that you are appealing to his need to be a provider. Men feel at their best when they are able to provide. Pair this with a warm smile and thank you and it's extremely effective.
3. Dress the part – Nowadays, men rarely see women with a dress on. With boot cut jeans, skinny jeans, cute jogging pants, sometimes it's more comfortable not to wear one. But women, who dress like women, most certainly get the most attention. Just try it, men can't resist.
3. He Has To Feel This To Fall In Love
Lastly, in order for a man to fall in love, he has to feel like he has earned you.
Here's a big secret about men that few women know: Once a man feels that he has you, or that you are easy, his attraction starts to die down. This is one reason why men start to pull away.
Well how do you make him feel like he has to earn you without being sneaky or playing games?
Well I think Helen Rowland, author of A Guide to Men (1922) said it best:
"A man is like a cat; chase him and he will run. Sit still and ignore him and he'll come purring at your feet."
This is so true!
You have got to give men space to pursue. This is actually fun to do. This works every time. I share some techniques about how to do this effectively in my mini course. I get so many emails about how just using this technique changes the dynamic of the relationship immediately for the better.
All of a sudden a man who has lost interest becomes more interested when a woman gives him space the right way.
Along with using these strategies to make a man fall in love, here's some things you should definitely avoid: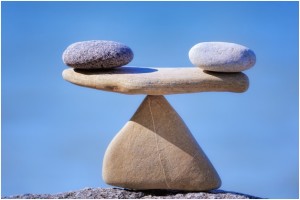 1. Treating him like you would like to be treated – We spoke about this earlier but now I want to explain why this doesn't work. When I sent a rose and candy to the guy in high school, that is what I wanted, not him.
I would have loved for someone to do that for me, but men are different, you can't buy their love with gifts, it is actually a turn off most of the time.
A simple elongated smile would have worked better and I would have saved 5 bucks!
When I met my husband, I didn't give him anything and early on when we dated, he had a dozen roses on the passenger's side of his car waiting for me. This is what I had always dreamed of.
2. Telling him how much he means to you – Alright, I failed to mention earlier that along with the rose and candy, I sent him a little note, handmade of course (big mistake!)
Men are turned off by a lovey dovey show of your affection.
Now as a woman, I would love for a man to profess his love to me, just like in the movies

But, men don't like this.
Instead, show your appreciation for the things he does, with a smile and a thank you. I know it's simple, but men love this.
When I first started to date my husband, I put him right to work. We had just had a big snowstorm and my car was stuck in a fort of snow.
I smiled and asked him if he could shovel my car out of the snow, and you would have thought I had given him keys to his favorite car, when I gave him a warm smile and said, "Thank You".
3. Trying to One Up Him – This is such a huge mistake that gets us in trouble every single time. He does something for us and now we want to pay him back by doing something EQUALLY as great for him.
STOP! Don't do it. A man needs room for his attraction to grow. If you are trying to balance everything, he doesn't have room to do that. He is instantly turned off and starts pursing a woman that he can provide for.
Causing a guy to fall in love with you starts with only entertaining offers from available men. If he is unavailable physically or mentally, it is better to leave him alone and start a relationship with someone is ready for commitment. I like the Connect and Commit guide, it is really extensive and shows you how to get a man to commit from start to finish.