3 Reasons SOME Women Remain Single When They Otherwise Would Be In Healthy Relationships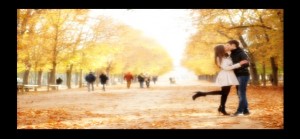 Before, I met prince charming there were some things I was doing that were actually harming my ability to meet some really nice men. And once I changed these things, I got everything I wanted.
1. Feelings – How do you feel about men? Be honest with yourself. Do you think all men are dogs, all they care about is one thing, or that they will always "be a man"? Well, if you are continuously thinking that way that is what you will get. Before, I met my prince charming that was the first thing I had to change.
I had observed many relationships, probably not the best ones and I had a general dislike towards men. No matter who you are you aren't that good of an actress. If you have a general bad feeling about men, he will feel that, and he will get as far away from you as possible. Or worse, every man you meet will live up to that expectation because that is what you are thinking.
2. Expectations – What are your expectations for yourself? Do you believe that a good man will come into your life? I hear so many women complaining about how men don't like professional women, women who attend church, fat women, skinny women, black women, white women, and so on. Well, if that's what you believe that will become true for you. There are good men out there that like all different types of women. And the women who get these good men, are those women who believe that those good men WANT them.
3. Chasing – This has been a controversial issue for a long time. Should women pursue a man that they like? My stance on this has varied, but recently it has been a definitive NO. I do not believe women should pursue men. 
Firstly, if you are chasing men, you put yourself in a mindset of lack, that there are a lack of good men out there that will ACTUALLY chase YOU. As a whole, we could create a world of better men, if we just stop spoiling men by chasing them. Does the lion get his food brought to him in the jungle?
Think about what would happen if he did. He would be lazy and lose his fight. And when women chase men and make it easy for them, he gets lazy and expects for you to make the first move all the time. And there is nothing like a lion when he is hunting. He will use all his strength and energy to get his target. And if you haven't had that feeling yet, it has to be on your bucket list.
No, not being chased by a lion, being chased by a man who truly wants you. The feeling can not be replaced! Getting what you want from a man is more about using your feminine qualities than trying to MAKE him do what you want. You don't do it with force, you do it with love. You can learn how to change how men look at you and therefore, attract more good men.
Recommended Reading:
Dating Without Commitment : Are you dating him without a clear commitment? Find out what to do here.